About Dr. Amy Lewis
Amy B. Lewis, M.D. graduated Summa Cum Laude from the University of Pennsylvania. She then received her Medical Degree, with highest honors, from the Yale School of Medicine. Dr. Lewis moved to the New York area for a medical internship at Cornell/New York Hospital, and completed her Dermatology residency at the State University of New York Health and Science Center in Brooklyn where she acted as Chief Resident. She returned to Yale for a fellowship in Dermatological Laser and Reconstructive Surgery. In the summer of 2005, Dr. Lewis founded a Yale Cosmetic Dermatology Division within the Dermatologic Surgery Department. She is now a Clinical Assistant Professor of Dermatology at Yale University School of Medicine.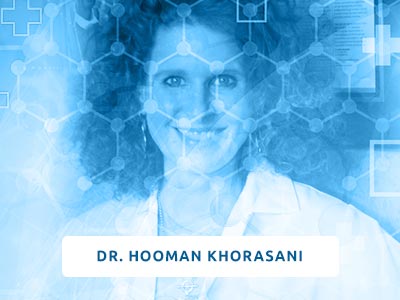 Dr. Lewis is often quoted or featured in the media, both on television and in popular magazines. She lectures frequently at academic meetings and has numerous publications in her specialty. Rachel Garber, MMS, PA-C is a licensed and board certified Physician Assistant who specializes in both Medical and Cosmetic Dermatology. She graduated from Wake Forest University School of Medicine, Physician Assistant Studies with a Master's in Medical Science and a focus in dermatology. She completed her dermatological training through clinical rotations at Lenox Hill Hospital and an extensive number of private practices throughout Manhattan. Rachel graduated Wake Forest University with Academic Honors.Prior to this, she obtained her B.S. in Behavioral Neuroscience with a pre-med background from Connecticut College in New London, CT. PA Garber is certified by the National Commission on Certification of Physician Assistants and National Board of Medical Examiners. She is licensed in New York & an active member of the American Academy of Physician Assistants.
Specialties
Dermatologist
Practice names
Amy B Lewis MD PC
Board certifications
American Board of Dermatology
Education and training
Medical School - Yale University, Doctor of Medicine
NewYork-Presbyterian Hospital / Weill Cornell Medical Center, Internship in Internal Medicine
State University of New York, Downstate Medical Center, Residency in Dermatology
Yale University, Fellowship in Dermatological Laser and Reconstructive Surgery
Awards and publications
Serving as one of four physicians chosen by Allergan for the Botox NEF Advisory Board, which evaluates applications for membership in the NEF teaching faculty in the U.S. (2005-present).
Author of chapter "Laser Resurfacing in the Periocular Region" in the textbook Atlas of Aesthetic Eyelid and Periocular Surgery. (Philadelphia: Saunders; November 21, 2003).
Author of chapter "Alpha Hydroxy Acids" in the new edition of Comprehensive Dermatologic Drug Therapy. (Philadelphia: Saunders; March 8, 2007).
Languages spoken
English
Provider's gender
Female
NPI number
1962570093
Dr. Amy Lewis's office locations
Amy B Lewis MD PC
120 East 75th Street
New York, NY 10021